Upcoming Events
- no events scheduled for the next couple of weeks -
Recent Events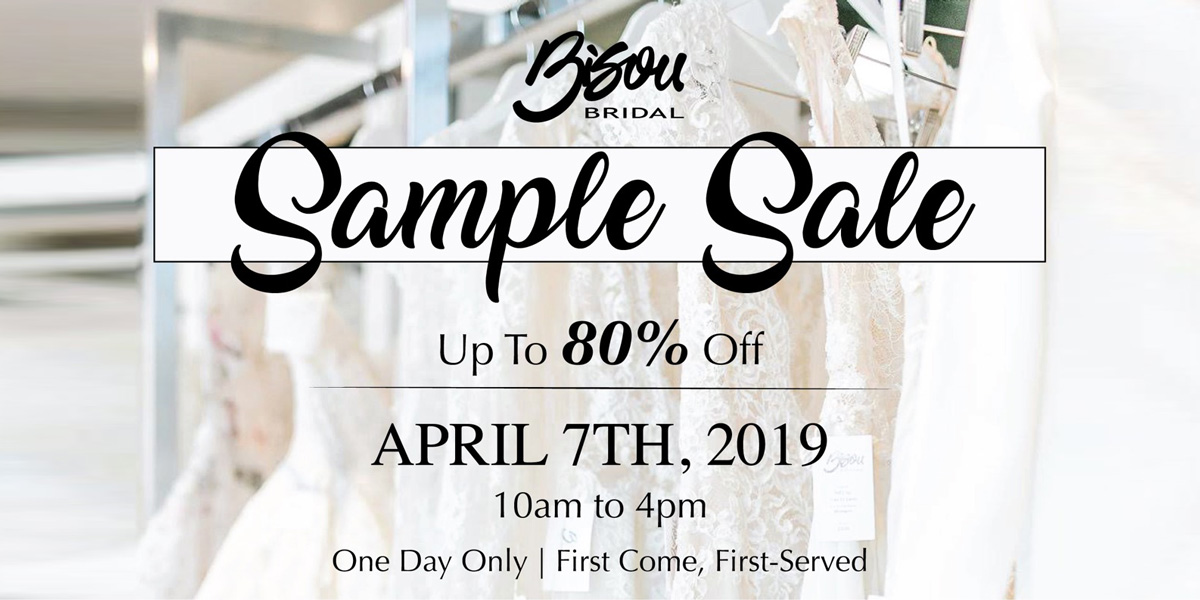 Sunday April 7, 2019 - Sunday April 7, 2019
Sample Sale
location: Bisou Bridal, 440 W 2nd Ave, Vancouver
ONE DAY ONLY! From 10AM to 4PM. First Come First Serve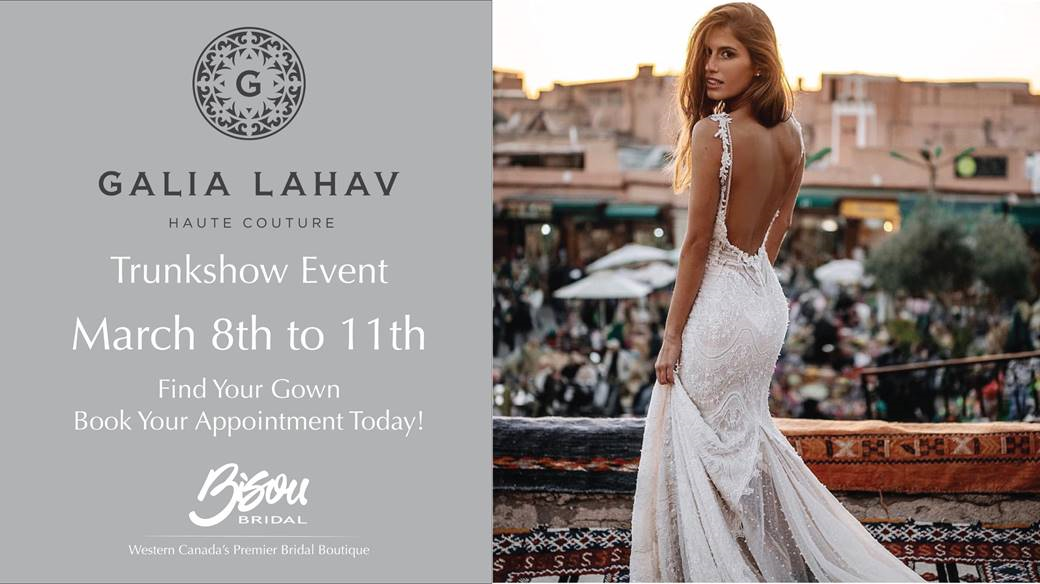 Friday March 8, 2019 - Monday March 11, 2019
Trunk Show
location: Bisou Bridal, 440 W 2nd Ave, Vancouver
Are you ready to join the #BisouBrideTribe and become a #GaliaLahav Bride?! We're here to make all your couture dreams come true with Galia's NEWEST collection gracing our racks from Friday March 8th - Sunday March 10th ? Call us today to secure your ...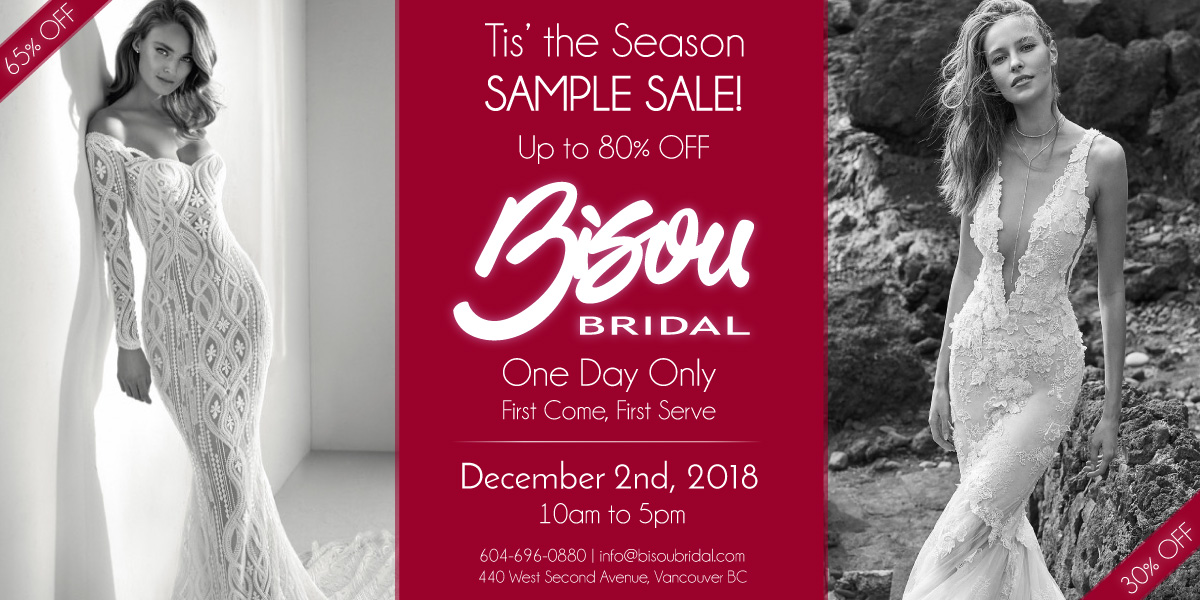 Sunday December 2, 2018 - Sunday December 2, 2018
Sample Sale
location: Bisou Bridal, 440 W 2nd Ave, Vancouver
Tis the season! For one day only on December 2nd, we will be hosting a sample sale! Receive up to 80% off on designers such as Pronovias, Galia Lahav. Click the Sample Sale section on our website to view some of the beautiful samples included! Event is ...